Brett Ratner wants to make Rush Hour in India and Shah Rukh Khan has said yes. Now, give a minute to the news to sink in. For if this really happens, it means Jackie Chan, Chris Tucker and Shah Rukh Khan in the goofball comedy set in India with Ratner behind the camera.
Shah Rukh Khan just wants Chris Tucker and Jackie Chan to shoot in India. 
Shah Rukh and Brett — the Hollywood director who has given us Rush Hour and X-Men: The Last Stand — met at the 60th San Francisco International Film Festival.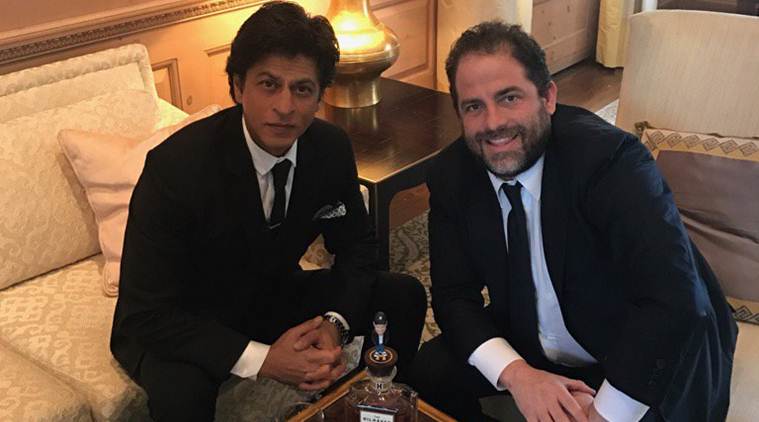 SRK was there to accept a special tribute and he made Brett do the lungi dance too.
King Khan doing the #LungiDance with Brett Ratner pic.twitter.com/gIOzo0TFEh

— POPcornin (@popcornin) April 18, 2017
SRK said in the interview, "He (Brett Ratner) asked me, 'What role should I pen you in?' And I said, 'it can be whichever role and I'll do it'. But we'll see how things go. But one thing I did request him to do — whether it's with me or not – is to get Jackie Chan and Chris Tucker to shoot in India because Rush Hour is all over the world. And it's high time that such a wonderful and beautiful action-comedy film came to India. I'll get involved in some way or the other. I'll do the production for him if I am not acting."
Now, this is not the first time that a Hollywood biggie wanted Shah Rukh in a film (some time back, Hugh Jackman said SRK would be perfect as Wolverine), but it seems this one may just see the light of the day. In an interview to HT, Shah Rukh has also shown enthusiasm and said he would like to be involved with Rush Hour in India.
Given that SRK and Ratner are in, it may just be a matter of time. At least, we are keeping our fingers crossed.
Share this post and your views in the comments below.
Note- Images are taken from various sources.