Things don't seem to come to a normal pace ever since India faced a humiliating defeat at the hands of Pakistan in the ICC Champions Trophy. And if that humiliation was not enough there comes another shocker.
 Three Indians, including skipper Virat Kohli, were today named in the ICC Team of the Champions Trophy 2017, with Pakistan's Sarfraz Ahmed named its captain. After his sides triumphant campaign.
The ICC Team of the Champions Trophy 2017 includes seven players from the two finalists – India and Pakistan.
The side includes four Pakistanis, three Indians, three Englishmen and one Bangladeshi, with Kane Williamson of New Zealand as 12th man.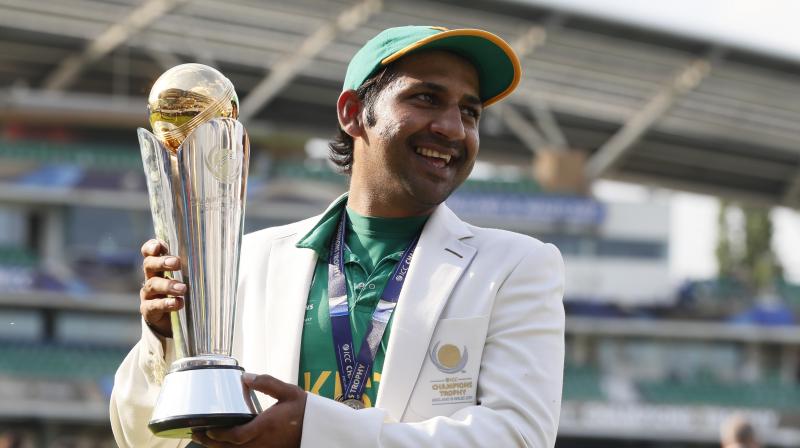 "To be appointed as captain of the Team of the ICC Champions Trophy 2017, which includes some of the finest and most attractive cricketers of this generation, is the perfect icing on the cake,""

But I am more happy and delighted for players like Fakhar Zaman and Hassan Ali, who impressed their peers through their talent and performances, and found their way in the side. These two lads, plus Shadab Khan, are the future of Pakistan cricket and I sincerely hope they will only go in the upward direction from here." remarked Sarfraz
ICC Team of the ICC Champions Trophy 2017 (in batting order) is:
Shikhar Dhawan (India)
Fakhar Zaman (Pakistan)
Tamim Iqbal (Bangladesh)
Virat Kohli (India)
Joe Root (England)
Ben Stokes (England)
Sarfraz Ahmed (Pakistan)
Adil Rashid (England)
Junaid Khan (Pakistan)
Bhuvneshwar Kumar (India)
Hassan Ali (Pakistan)
Kane Williamson (New Zealand (12th)